Jetsurf Camps | Main info
17 Mar 2020
by Top Jet Surfing
Useful
Jet surfing is not just a kind of sport and outdoor activities, it is already a kind of philosophy, lifestyle. Once standing on the board, pressing the gas and soaring above the water surface in full growth, you will certainly want to return to this activity and experience these feelings again and again. That is why such a format of leisure as jetsurf camps - theme camps for jetsurfers and everyone who is irrevocably in love with this element is gaining great popularity now.
Exclusive travel and leisure
Jetsurf camps are specially equipped residential complexes near picturesque lakes, rivers or on the shores of bays. The infrastructure of such camps may include a number of cottages or cozy houses with all amenities. The campsite can have playgrounds for games, places for grilling, barbecue and many other facilities for recreation and leisure. The concept of service in jetsurf camps in most cases is built on the principle of all-inclusive: food, drinks, tours, surfing - all this is included in the package price.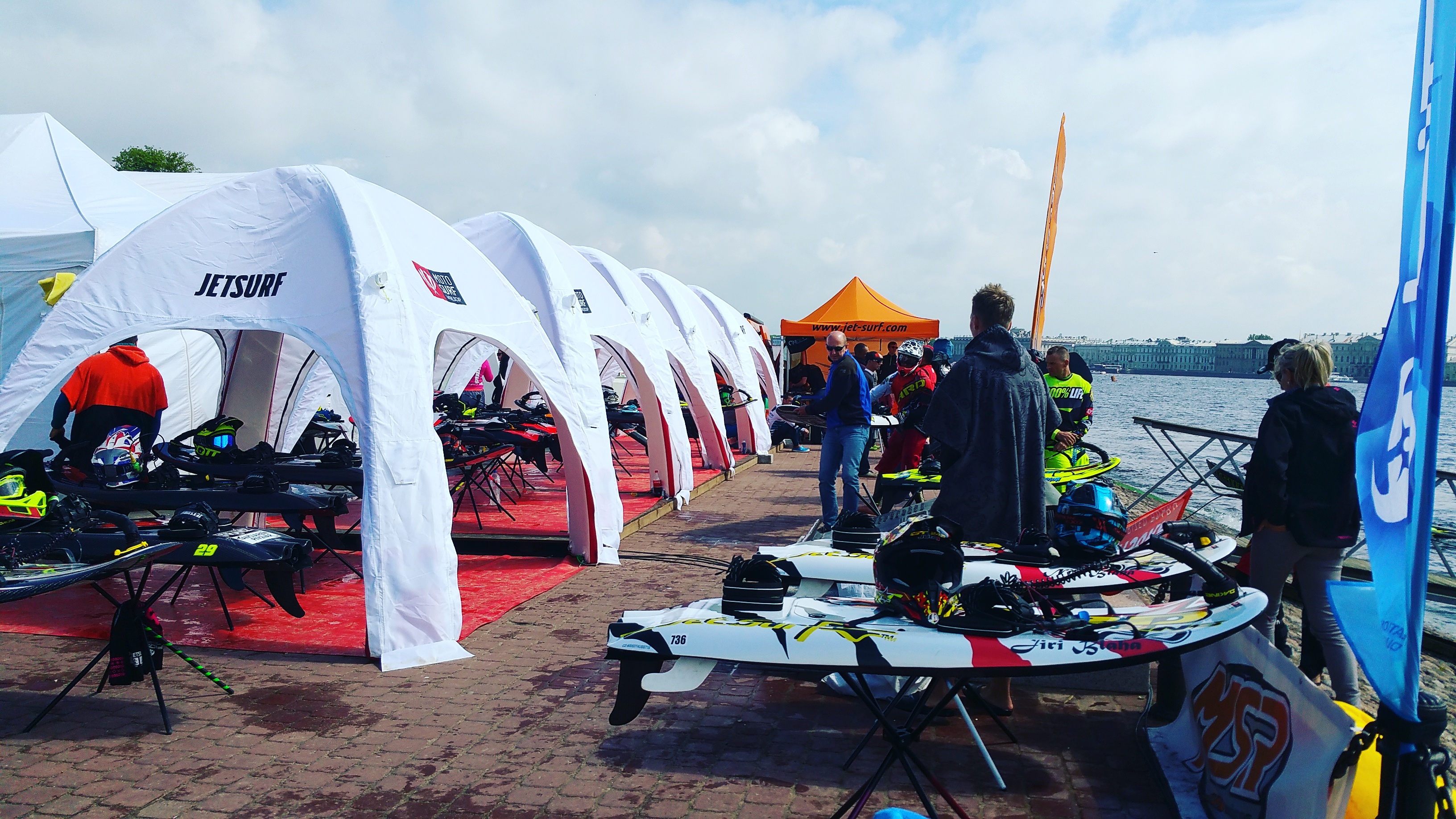 Jetsurfer Paradise
The main ideological component, which, in general, unites all the camp participants, is, of course, riding on jetboards. Most of the time is devoted to this lesson. Every day in the surf camp begins with classes, training, group and individual skating. All beginners here can take free training courses, watch master classes, and practice complex aerobatics. More experienced riders will be able to hone their skills on water tracks, participate in tournaments and competitions - such friendly world cups for motor-surfing within the campsite, of course, with laurels of winners and valuable prizes from sponsors.
Often on jetsurf camps there's a whole team of professional instructors who will accompany you during the performance of tricks. They will always point out your mistakes, shortcomings, share the secrets of technology. Another exclusive feature that you will definitely like is a huge selection of motor boards, electric surfs, and foil boards provided for unlimited use. Well, the most popular camp option, of course, is test drives, where everyone can personally test the latest sensational brand new jetsurfs.
How to get to the camp
All you need to do is to make a pre-booking on the official websites of the organizers. Almost all jetsurf camps offer participants several packages, the price of which includes: airport transfers, accommodation, meals, guided tours, jetboard rental for the entire camp. Very often, packages already include photo and video shooting, including using GoPro action cameras that can capture all of your brightest pirouettes and pa. You can order a package for several days, weeks or even months - just as much as you have enough for a good rest and drive. From experience, we say: appetite comes while riding, and no matter what time you order, this will still be not enough!